KFCF Events: Mark Your Calendar
Sunday December 7th, 2014
KFCF/Fresno Free College Foundation Annual Banquet with special guest Laurie Lewis.
The Annual Banquet of KFCF-FM and The Fresno Free College Foundation will be Sunday, December 7, 2014.
Our guest speaker offers her message in both words and song, as we welcome Laurie Lewis and the Right Hands Tom Rozum, Chad Manning, Patrick Sauber, and Andrew Conklin. We will also be honoring our Free Speech Award winners Howard Watkins and The Palestine Freedom Project, along with our KFCF "Programmer of The Year." Plus a raffle, silent auction, and a buffet dinner.
Our silent auction and raffle have many great items: Photos, paintings, art sculptures, Gift Certificates from Veni Vedi Vici, Tower District Records, Karma Kat Floral, Fresno Filmworks and much more.
5:30-6:30 PM Meet and Greet/ No host Bar
6:30-7:30 PM Dinner
7:30-8:30 PM – Laurie Lewis and the Right Hands
8:30-9:30 PM Free Speech/Programmer of The Year awards.
Order tickets at
or call toll free 1-800-838-3006 to order by phone. Call (559) 233-2221 for more info.
-Individual tickets: $55
After November 28th: $70
-The Duet Package includes two tickets, a KFCF Tote, and 10 raffle tickets. $120
After November 28th: $150
-The Premiere Pair package includes two tickets, two KFCF T-shirts, a KFCF tote and 20 raffle tickets : $170
After November 28th: $200
•Your business or group can buy a table of 8 and receive a $5 discount per ticket. $400
Offer good through November 28th
•Sponsor our banquet at the Silver level, which gets you a table and a half page ad in both the banquet program and the annual report. $580
Offer good through November 28th
•Sponsor our banquet at the Gold level, which gets you a table and a full page ad in both the banquet program and the annual report. $780
Offer good through November 28th
•Sponsor our banquet at the Platinum level which gets you a table and a full page ad in both the banquet program and the annual report plus a display of your banner at the event. $1,080
Offer good through November 28th
You can also support KFCF and the Fresno Free College Foundation by donating something for our Silent Auction or our Raffle. Contact Sue@kfcf.org or call 559-349-3777.
This year's banquet features Laurie Lewis and the Right Hands Tom Rozum, Chad Manning, Patrick Sauber, Andrew Conklin
Since forming a musical partnership in 1986 when Tom first joined Laurie's acclaimed band, Laurie Lewis and Tom Rozum have recorded 12 albums and performed around the globe. These Grammy-nominated artists (for their 1995 album The Oak and the Laurel) are widely regarded as among the leading lights of modern bluegrass and are highly-prized by their peers as sidemen and producers.
International Bluegrass Music Association executive director Dan Hays calls Laurie "one of the preeminent bluegrass and Americana artists of our time." Acclaimed musician Sam Bush puts it more simply, calling her "a great singer, terrific fiddle player, fine songwriter, and one very good band leader." Laurie also performed on both the Grammy-award winning, 1997 IBMA album of the year True Life Blues: The Songs of Bill Monroe, and the Grammy-nominated Ralph Stanley & Friends' release Clinch Mountain Country.
New England native Tom Rozum "possesses an earnest tenor voice in the vein of contemporary bluegrass great Tim O'Brien, and peels off rhythmically crisp licks on mandolin and guitar." —Derk Richardson In 1998, he released his debut solo album Jubilee on Dog Boy Records. "Without reservation, one of 1998's most rewarding acoustic releases." —Amazon.com
Tickets are $55 until November 28th. Tickets after that date and at the door are $70.
There are many ticket packages available. Go to kfcf.brownpapertickets.com now to order your tickets.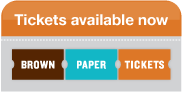 1-800-838-3006 to order by phone
Wedgewood Banquet Hall 4584 W. Jaquelyn Ave Fresno, CA
Estates, Trusts and Wills Workshop
Thanks to all who attended the workshop on Sat. July 26th. The Audio is at :
http://www.kfcf.org/downloads/Audio/ESTATESWKSHOP.mp3
Alternative Radio
Wednesdays at 11 AM
Wednesday - Nov 26 Michelle Alexander - Race & Caste in the U.S.
A string of shootings of young African Americans has generated national and international attention. While these killings are nothing new, the proliferation of cellphones cameras and social media raised public awareness. Systemic questions are being asked. What is the role of racism? The numbers are depressingly familiar. The United States has the largest prison population in the world. Blacks are more likely to go to jail than to college. The Sentencing Project reports, "Once arrested, they are more likely to be convicted; and once convicted, they are more likely to face stiff sentences." Outside the prison walls is an economy that cannot generate jobs paying decent wages. Affordable housing? What's that? Programs alleviating poverty are cut back and simultaneously the coercive functions of the state are beefed up. Local police are armed to the teeth with the latest weapons while underfunded schools are crumbling.
Michelle Alexander is a professor of law at Ohio State University and holds a joint appointment at the Kirwan Institute for the Study of Race and Ethnicity. Formerly the director of the ACLU's Racial Justice Project in Northern California, she served as a law clerk for U.S. Supreme Court Justice Harry A. Blackmun. She is the author of the bestseller The New Jim Crow.
Nov 26 Michelle Alexander - Race & Caste in America
Dec 3 Michael Schwartz - Oil & Gas Wars
Dec 10 Vandana Shiva - Radical Compassion
Dec 17 Josh Reubner - Shattered Peace: Israel/Palestine
Dec 24 Justin Lewis - Media & Consumer Capitalism
Dec 31 Chris Giannou - Understanding the Middle East
FFCF Board of Directors Meeting
The Board of Directors of the Fresno Free College Foundation holds its regular meetings on the third Tuesday of each month. The meetings are held at 7:00 p.m. at the Fresno Center For Non Violence/Peace Fresno at
1584 N Van Ness Avenue Avenue
in Fresno.
The next meeting is scheduled for
Holiday 2014 Pledge Drive
Dec 8 to Dec 19
A number of people have contacted KFCF saying they want to directly donate to KFCF. If you want to donate, you can send your contribution to KFCF, PO Box 4364, Fresno, CA 93744-4364, or donate/pledge online by clicking one of the buttons below. If you're interested in a premium, you can donate via
KPFA's web page
or during a pledge drive call their toll free number, 1-800-439-5732.
If you wish to enter a recurring monthly pledge, click the "Monthly Pledge" button.
To make a single payment, click the "One Time Payment" button.
Please note that only individuals who donate a minimum of $25 per year to KPFA by calling 1-800-439-5732 or via the www.KPFA.org website are eligible to vote in KPFA elections. Potential members who want to donate more than $25 have an option of donating this $25 amount to KPFA (a portion of this donation returns to our local affiliate) and the balance of their intended donation directly to KFCF. All donations of at least $25 to KPFA qualify individuals to vote in KFCF (local) and KPFA (Berkeley) elections.