This page was last updated on July 18, 2014
Bill Moyers- Sunday July 20 at 6:30 PM on KFCF
With new state laws and Supreme Court rulings, the battle over women's reproductive rights is being fought more fiercely than ever. Roe v. Wade itself may be in peril. Planned Parenthood President Cecile Richards, this week on Moyers & Company.
Roe v. Wade, the Supreme Court's landmark decision establishing a woman's right to an abortion, was issued more than 40 years ago, but conservatives and the religious right have been crusading ever since to have it overturned. Despite consistent public opinion to the contrary, they have patiently and relentlessly campaigned against the ruling. Their efforts are finding some success. Two major decisions and a surprise emergency ruling by the Supreme Court this last session limited health insurance coverage for contraception and gave protesters increased rights to demonstrate outside abortion clinics. Several states -- especially in the South -- and in the name, they say, of women's health, have passed regulations that creatively use technicalities to limit access to clinics.
Bill Moyers talks about the politics of reproductive freedom with Cecile Richards, president of the Planned Parenthood Federation of America and the Planned Parenthood Action Fund. For nearly a century, Planned Parenthood has been the leading advocate for reproductive health care in the United States, with 69 affiliates nationwide, operating more than 700 health centers.
Cecile Richards has been an organizer of low-wage janitors, hotel and health care workers, the founder of the Texas Freedom Network, which defends civil liberties and religious freedom in her native state, and a deputy chief of staff to the Democratic leader in the House, Nancy Pelosi.
KFCF Events: Mark Your Calendar
July 26th 2:00 PM @ San Joaquin College of Law
KFCF will present a workshop on
Leaving Your Legacy
which will focus on estates, trusts, leaving a legacy and what you need to do NOW to take care of things..
Bruce Francis Kennedy will talk about how you can Leave a Legacy (and we hope you'll consider KFCF). Admission is FREE.
Sunday December 7th, 2014
KFCF/Fresno Free College Foundation Annual Banquet with special guest Laurie Lewis.
The Sacramento News called her "as fine a singer as anyone on the acoustic music circuit, anywhere in the world." Billboard praised her ability to "successfully walk the high wire above esoteric country, combining elements of bluegrass and pure country to form her own seamless mix." Sing Out! magazine recently stated, "It's not too much of a stretch to suggest that if the "Americana" format wasn't invented for her, it should have been." And American folk music icon Utah Phillips boiled it down even further, asserting: "Whatever country music is supposed to be, she's at the center of it." But Laurie has been more than a musician, she has also been an activist. She was arrested at KPFA in 1999 in order to protest the possible sale of KPFA by the Board of Directors at the time.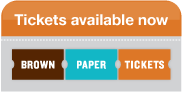 Programming changes
Moyers and Company - Sundays at 6:30 PM on KFCF
KPFA has made some programming changes beginning Monday, May 26, 2014:
Uprising! with Sonali Kolhatkar will air from 8-9am, Monday through Friday.
In March of 2002, Sonali Kolhatkar, a 27 year old software engineer from Caltech, with a background in Astrophysics, decided to make a career change. She tried out for a position as host and producer for KPFK's Morning Show, a two hour daily public affairs program. Today she hosts and produces Uprising every weekday morning. Sonali had long been an activist on the side, speaking out on issues such as women's rights and US foreign policy in Afghanistan and is one of the founders and the co-director of Afghan Women's Mission. She was a listener of KPFK who took part in the activities of listeners to reclaim the Pacifica network. Sonali has served as a staff representative on the KPFK Local Station Board. She also served in 2004 on the Pacifica National Board of Directors as a staff director. Her first book about US foreign policy in Afghanistan, co-authored with her partner, James Ingalls, is entitled, "Bleeding Afghanistan: Washington, Warlords, and the Propaganda of Silence," (Seven Stories, Fall 2006). Sonali is a web designer, artist, singer/song-writer, baker, and cook. - See more at: http://uprisingradio.org/home/about-uprising/#sthash.d28u7t4s.dpuf
Project Censored with Mickey Huff and Peter Phillips will air from 1:00 pm to 2:00 pm on Fridays.
An informed public is crucial to democracy in at least two basic ways. First, without access to relevant news and opinion, people cannot fully participate in government. Second, without media literacy, people cannot evaluate for themselves the quality or significance of the news they receive. Censorship undermines democracy. Project Censored's work—including our annual book, weekly radio broadcasts, campus affiliates program, and additional community events—highlights the important links among a free press, media literacy and democratic self-government
Terre Verde will move from 1:00 pm to 2:00 pm on Fridays.
Open Book will air every Wednesday from 3:30 pm to 4:00 pm
Counterspin will air every Friday from 3:30 pm to 4:00 pm.
Leave a Legacy
Remember KFCF/The Fresno Free College Foundation in your will/estate. Include language such as the following in your estate planning:

"I give and bequeath unto the Fresno Free College Foundation/KFCF, a 501(c)(3) nonprofit corporation, with its principal office in Fresno, California, the sum of $_______________ to be used to further the work of the foundation." (If you do not wish to specify an amount, you may use a residuary bequest that is stated as a percentage of your estate.) For more information, contact the station at 559-233-2221.
Alternative Radio
Wednesdays at 11 AM
Wednesday July 23, 2014 -Lester Brown - The Future of Civilization
Lester Brown, president of the Earth Policy Institute, is a renowned environmentalist. The Washington Post calls him "one of the world's most influential thinkers." In 1974 he founded the Worldwatch Institute, the first research institute devoted to the analysis of global environmental issues. He is the recipient of many awards including the UN Environment Prize. He is the author of numerous books including Plan B 4.0: Mobilizing to Save Civilization, World on the Edge, Full Planet, Empty Plates and Breaking New Ground.

Imagine a gigantic vacuum cleaner scooping up all electronic communications. That's what the National Security Agency does. Think you are safe from NSA snooping? That you can hide behind clever passwords? Think again. The Agency has the capability to generate one billion password guesses per second. On top of that it can remotely activate your cell phone and computer and use them as eavesdropping and tracking devices. The NSA is at the center of a system of monitoring and control beyond the wildest dreams of the greatest tyrants in history. The so-called War on Terror has unleashed a war on civil liberties. White House claims of national security justify massive abuses. We have to give up freedoms in order to preserve them we are told. But hey, if you have nothing to hide you have nothing to worry about.






July 23 Lester Brown - The Future of Civilization
July 30 Vandana Shiva - Seeds & Freedom
Aug 6 Sandra Steingraber - Contamination Without Consent
Aug 13 Chris Hedges - Captain Ahab & U.S. Empire
Aug 20 Paul Ehrlich - Distress Signals from Earth
Aug 27 David Cay Johnston - The Societal Impact of Inequality
FFCF 2012-2013 Annual Report Now available
The new Annual Report for KFCF and The Fresno Free College Foundation is now available at:
FFCF Annual Report
KFCF Volunteer Opportunities


KFCF is looking for the following: a webmaster to update and maintain the KFCF website; and someone to help with light janitorial services at our studios. We also can occasionally use volunteers for other things, too. If you can help, send an email to rwithers@kfcf.org or call the station at 559-233-2221.

LA Theatre Works
Sundays at 7 PM
"Side Man"

Written by: Warren Leight

Directed by: Stephen Sachs

Starring: Garret Dillahunt, Christine Lahti, Frank Wood


Synopsis: In Leight's Tony-award-winning play, we meet Gene Glimmer, a brilliant trumpet player whose devotion to his art is upset by the arrival of an unexpected collaborator. Side Man won the 1999 Tony Award for Best Play, and served as a showcase for Tony winner Frank Wood, who reprises his role as Gene in our production.
The broadcast includes a firsthand glimpse into the life of a sideman with jazz trumpeter Roger Ingram, and a piece on the "underground history" of jazz with Grammy award-winning historian and producer Phil Schaap.
More...
NEW KFCF TRANSMITTER
KFCF NEW TRANSMITTER FUND
KFCF is now on the air with our new transmitter. We spent $10,000 to buy the new transmitter from our general operating fund, so now we need to replenish that fund. .
As of Monday May 12, 20144 we have raised a little over our goal. The additional funds will go to some installation costs for grounding, backup power supply, etc. Thank you for your generosity. A contribution of $500 or $1,000 will go a long way toward helping KFCF in this special time of need.
Make your donation at
KFCF TRANSMITTER FUND
or use the transmitter fund button at the bottom of this page.
Our transmitter failed and the replacement power supply is not allowing it to operate at full power. We are looking at moving the old transmitter to an emergency backup status.
FFCF Board of Directors Meeting
The Board of Directors of the Fresno Free College Foundation holds its regular meetings on the third Tuesday of each month. The meetings are held at 7:00 p.m. at the Fresno Center For Non Violence/Peace Fresno at
1584 N Van Ness Avenue Avenue
in Fresno.
The next meeting is scheduled for
August 19
.
Spring 2014 Pledge Drive
May 1-24
A number of people have contacted KFCF saying they want to directly donate to KFCF. If you want to donate, you can send your contribution to KFCF, PO Box 4364, Fresno, CA 93744-4364, or donate/pledge online by clicking one of the buttons below. If you're interested in a premium, you can donate via
KPFA's web page
or during a pledge drive call their toll free number, 1-800-439-5732.
If you wish to enter a recurring monthly pledge, click the "Monthly Pledge" button.
To make a single payment, click the "One Time Payment" button.
Please note that only individuals who donate a minimum of $25 per year to KPFA by calling 1-800-439-5732 or via the www.KPFA.org website are eligible to vote in KPFA elections. Potential members who want to donate more than $25 have an option of donating this $25 amount to KPFA (a portion of this donation returns to our local affiliate) and the balance of their intended donation directly to KFCF. All donations of at least $25 to KPFA qualify individuals to vote in KFCF (local) and KPFA (Berkeley) elections.
KFCF Transmitter Fund
To make a single payment, click the "Transmitter Fund" button.