KFCF Events: Mark Your Calendar
Sunday December 7th, 2014
KFCF/Fresno Free College Foundation Annual Banquet with special guest Laurie Lewis.
The Annual Banquet of KFCF-FM and The Fresno Free College Foundation will be Sunday, December 7, 2014.
Our guest speaker offers her message in both words and song, as we welcome Laurie Lewis and the Right Hands Tom Rozum, Chad Manning, Patrick Sauber, and Andrew Conklin. We will also be honoring our Free Speech Award winner, along with our KFCF "Programmer of The Year." Plus a raffle, silent auction, and a buffet dinner.
5:30-6:30 PM Meet and Greet/ No host Bar
6:30-7:30 PM Dinner
7:30-8:30 PM – Laurie Lewis and the Right Hands
8:30-9:30 PM Free Speech/Programmer of The Year awards.
Order tickets at
or call toll free 1-800-838-3006 to order by phone. Call (559) 233-2221 for more info.
-Individual tickets:
After August 31st: $55
After November 28th: $70
-The Duet Package includes two tickets, a KFCF Tote, and 10 raffle tickets.
After August 31st: $120
After November 28th: $150
-The Premiere Pair package includes two tickets, two KFCF T-shirts, a KFCF tote and 20 raffle tickets
After August 31st: $170
After November 28th: $200
•Your business or group can buy a table of 8 and receive a $5 discount per ticket.
After August 31st: $400
Offer good through November 28th
•Sponsor our banquet at the Silver level, which gets you a table and a half page ad in both the banquet program and the annual report.
After August 31st: $580
Offer good through November 28th
•Sponsor our banquet at the Gold level, which gets you a table and a full page ad in both the banquet program and the annual report.
After August 31st: $780
Offer good through November 28th
•Sponsor our banquet at the Platinum level which gets you a table and a full page ad in both the banquet program and the annual report plus a display of your banner at the event.
After August 31st: $1,080
Offer good through November 28th
You can also support KFCF and the Fresno Free College Foundation by donating something for our Silent Auction or our Raffle. Contact Sue@kfcf.org or call 559-349-3777.
This year's banquet features Laurie Lewis and the Right Hands Tom Rozum, Chad Manning, Patrick Sauber, Andrew Conklin
Since forming a musical partnership in 1986 when Tom first joined Laurie's acclaimed band, Laurie Lewis and Tom Rozum have recorded 12 albums and performed around the globe. These Grammy-nominated artists (for their 1995 album The Oak and the Laurel) are widely regarded as among the leading lights of modern bluegrass and are highly-prized by their peers as sidemen and producers.
International Bluegrass Music Association executive director Dan Hays calls Laurie "one of the preeminent bluegrass and Americana artists of our time." Acclaimed musician Sam Bush puts it more simply, calling her "a great singer, terrific fiddle player, fine songwriter, and one very good band leader." Laurie also performed on both the Grammy-award winning, 1997 IBMA album of the year True Life Blues: The Songs of Bill Monroe, and the Grammy-nominated Ralph Stanley & Friends' release Clinch Mountain Country.
New England native Tom Rozum "possesses an earnest tenor voice in the vein of contemporary bluegrass great Tim O'Brien, and peels off rhythmically crisp licks on mandolin and guitar." —Derk Richardson In 1998, he released his debut solo album Jubilee on Dog Boy Records. "Without reservation, one of 1998's most rewarding acoustic releases." —Amazon.com
Tickets are $55 until November 28th. Tickets after that date and at the door are $70.
There are many ticket packages available. Go to kfcf.brownpapertickets.com now to order your tickets.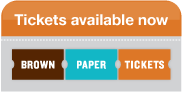 1-800-838-3006 to order by phone
Wedgewood Banquet Hall 4584 W. Jaquelyn Ave Fresno, CA
Estates, Trusts and Wills Workshop
Thanks to all who attended the workshop on Sat. July 26th. The Audio is at :
http://www.kfcf.org/downloads/Audio/ESTATESWKSHOP.mp3
Programming changes
Moyers and Company - Sundays at 6:30 PM on KFCF
KPFA has made some programming changes beginning Monday, May 26, 2014:
Uprising! with Sonali Kolhatkar will air from 8-9am, Monday through Friday.
In March of 2002, Sonali Kolhatkar, a 27 year old software engineer from Caltech, with a background in Astrophysics, decided to make a career change. She tried out for a position as host and producer for KPFK's Morning Show, a two hour daily public affairs program. Today she hosts and produces Uprising every weekday morning. Sonali had long been an activist on the side, speaking out on issues such as women's rights and US foreign policy in Afghanistan and is one of the founders and the co-director of Afghan Women's Mission. She was a listener of KPFK who took part in the activities of listeners to reclaim the Pacifica network. Sonali has served as a staff representative on the KPFK Local Station Board. She also served in 2004 on the Pacifica National Board of Directors as a staff director. Her first book about US foreign policy in Afghanistan, co-authored with her partner, James Ingalls, is entitled, "Bleeding Afghanistan: Washington, Warlords, and the Propaganda of Silence," (Seven Stories, Fall 2006). Sonali is a web designer, artist, singer/song-writer, baker, and cook. - See more at: http://uprisingradio.org/home/about-uprising/#sthash.d28u7t4s.dpuf
Project Censored with Mickey Huff and Peter Phillips will air from 1:00 pm to 2:00 pm on Fridays.
An informed public is crucial to democracy in at least two basic ways. First, without access to relevant news and opinion, people cannot fully participate in government. Second, without media literacy, people cannot evaluate for themselves the quality or significance of the news they receive. Censorship undermines democracy. Project Censored's work—including our annual book, weekly radio broadcasts, campus affiliates program, and additional community events—highlights the important links among a free press, media literacy and democratic self-government
Terre Verde will move from 1:00 pm to 2:00 pm on Fridays.
Open Book will air every Wednesday from 3:30 pm to 4:00 pm
Counterspin will air every Friday from 3:30 pm to 4:00 pm.
Alternative Radio
Wednesdays at 11 AM
Wednesday - Nov 4 Noam Chomsky - ISIS, the Kurds & Turkey
ISIS, the Islamic State in Iraq and Syria, aka Islamic State, is now the latest threat to our security. Or so our leaders tell us and the media repeat. It has seized territory in Syria and Iraq. The U.S. has been meddling in the Middle East non-stop for decades. What has it produced? Wars, militias, sectarianism and strife. And lots of oil and weapons sales. U.S. policy in the region is shrouded in propaganda about democracy and human rights while in practice Washington backs feudal regimes like Saudi Arabia. The U.S. is bombing ISIS in Syria and Iraq. Kurds in both countries are fighting ISIS. Turkey, which has its own major issues with its large Kurdish minority and had allowed jihadis to enter Syria through its borders, is now permitting Iraqi Kurdish fighters to go into Syria to fight ISIS. The endless war on terror has taken new twists and turns.
Noam Chomsky, by any measure, has led a most extraordinary life. In one index he is ranked as the eighth most cited person in history, right up there with Aristotle, Shakespeare, Marx, Plato and Freud. The legendary MIT professor practically invented modern linguistics. In addition to his pioneering work in that field he has been a leading voice for peace and social justice for many decades. Chris Hedges says he is "America's greatest intellectual" who "makes the powerful, as well as their liberal apologists, deeply uncomfortable." At 85, he still gives lectures all over the world. He is the author of scores of books, including Hopes & Prospects, Masters of Mankind, How the World Works, and Power Systems with David Barsamian.
Nov 4 Noam Chomsky - ISIS, the Kurds & Turkey
Nov 11 Erica Chenoweth - Non-Violence Works
Nov 18 Naomi Klein - Capitalism vs. the Climate
Nov 25 Michelle Alexander - Race & Caste in America
FFCF Board of Directors Meeting
The Board of Directors of the Fresno Free College Foundation holds its regular meetings on the third Tuesday of each month. The meetings are held at 7:00 p.m. at the Fresno Center For Non Violence/Peace Fresno at
1584 N Van Ness Avenue Avenue
in Fresno.
The next meeting is scheduled for
Summer 2014 Pledge Drive
July 28- August 8
A number of people have contacted KFCF saying they want to directly donate to KFCF. If you want to donate, you can send your contribution to KFCF, PO Box 4364, Fresno, CA 93744-4364, or donate/pledge online by clicking one of the buttons below. If you're interested in a premium, you can donate via
KPFA's web page
or during a pledge drive call their toll free number, 1-800-439-5732.
If you wish to enter a recurring monthly pledge, click the "Monthly Pledge" button.
To make a single payment, click the "One Time Payment" button.
Please note that only individuals who donate a minimum of $25 per year to KPFA by calling 1-800-439-5732 or via the www.KPFA.org website are eligible to vote in KPFA elections. Potential members who want to donate more than $25 have an option of donating this $25 amount to KPFA (a portion of this donation returns to our local affiliate) and the balance of their intended donation directly to KFCF. All donations of at least $25 to KPFA qualify individuals to vote in KFCF (local) and KPFA (Berkeley) elections.