KFCF's Down On The Farm, with host Tom Willey, to Talk about Forest Restoration with Representative Jim Costa and UC Merced's Roger Bales
KFCF's Down On The Farm radio show will feature UC Merced Sierra Nevada Research Institute director Roger Bales and US Congressman Jim Costa discussing forest restoration for greater watershed productivity on Friday, September 4, 2015 at 5:00 PM. The Rough Fire has public attention focused on large mountain fires and the huge areas of burned forest left behind.

The US Forest Service recently announced that they are spending over half of their budget on firefighting, compared to just a fifth of their budget 20 years ago. When forests are not thinned and restored, fires more easily become expensive and destructive megafires. With predictions that drought and climate change will further increase the number and severity of megafires in California, a growing number of scientists think we can reduce such megafires by increasing the pace and scale of forest restoration.

Dr. Roger Bales, Founding Professor of Engineering at UC Merced,, has been active in water- and climate-related research for over 30 years.. Dr. Bales' scholarship includes over 140 papers in peer-reviewed journals. He has published well-cited papers in multiple disciplines, including hydrology, glaciology, paleoclimate, atmospheric chemistry, geochemistry and environmental engineering. His current work is contributing to California's efforts to both build the knowledge base and implement policies that adapt our water supplies, critical ecosystems and economy to the impacts of climate warming. He works with leaders in state agencies, elected officials, federal land managers, water leaders, non-governmental organizations, and other decision makers on developing climate solutions for California.

Representative Jim Costa serves on the House Committee on Agriculture, which oversees policies and statutes relating to resource conservation, forestry, and all forests under the jurisdiction of the Committee on Agriculture.

Tom Willey hosts Down on the Farm, a monthly show heard the first Friday of each month at 5:00 PM on KFCF, 88.1 MHz in Fresno and owns TD Willey Farms in Madera. Tom has been active in organic farming, Community Supported Agriculture, and is a California Certified Organic Farmer. Willey, harvests beets artichokes, tomatoes, turnips, peppers, among a diversity of biologically grown crops on his family-owned farm in Madera.

Tom's focus is to help listeners be as informed as possible about the foods that grace their family's tables. Each month's program takes a deeper look into various aspects of progressive and environmentally conscious food production taking root on San Joaquin Valley farms.
Richard Wolff - October 24th at The Star Palace- Fresno - Tickets on sale soon. Banquet and a private "Meet and Greet".
Early Bird Tickets $75.00 each through September 7, 2015 -- Table of 8 $600
Regular Price Tickets $90.00 each through Oct 12, 2015 - Table of 8 - $700
Last Minute Tickets $125.00 each after Oct 12, 2015
>>>>>NOTE Pull down menu on the left to select either "Meet and Greet" or "Banquet Dinner" <<<<<


Brown Paper Tickets Ticket Widget Loading...

Click Here to visit the Brown Paper Tickets event page.
Tickets Available at kfcf.brownpapertickets.com
or by calling 1-800-838-3006. No tickets will be sold at the FFCF/KFCF office. There also will be a mail-order option available in a mailing to members.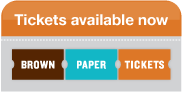 Or send a check to : FFCF Box 4364 Fresno, CA 93744-4364
Richard Wolff - Meet and Greet - Saturday Oct 24, 2015 1:30- 3:30 PM
$50.00 per person. Includes wine and hors d'oeuvres.
Tickets Available at kfcf.brownpapertickets.com
or by calling 1-800-838-3006.
No tickets will be sold at the FFCF/KFCF office. There also will be a mail-order option available in a mailing to members.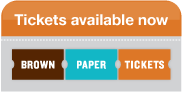 Free Speech Radio? Yak Yak Yak! How about some FREE MUSIC! Let's Dance!
KFCF is going to be featuring some live music this summer from around town.

Upcoming events include:


Lance Canales CD Release Party with Lance Canales, Richfield and Motel Drive. Live from Arte Americas - Sat August 29th starting at 7:00 PM
More to come --
Bioneers Weekly
Thursdays at 3:30 PM on KFCF-FM
August 27 at 3:30 PM
Next Gen Farmers: A Land-Loving Story
In the next 20 years, farmland ownership in the U.S. will shift on a continental scale—400 million acres. Yet 70% of American farmland is owned by people 65 and older. How can we help young, motivated agrarians become successful farmers to whom retiring organic farmers can transmit their wisdom? How can we invest in the democratization of our land base? These questions drive Agrarian Trust, started by Greenhorns founder Severine v T Fleming, one of the most visionary leaders in the young farmers' movement.
. Archetypal stories guide our lives in profound and largely unconscious ways. Through reframing classic mythologies, we explore the resurgence of the archetypal feminine and its relationship to nature through a multi-cultural lens, with Jean Shinoda Bolen, author and Jungian therapist; Luisah Teish, author and priestess in the Ifa Orisha tradition; Sri Swamini Svatmavidyananda, teacher of Hindu Vedanta philosophy
CLIMATE ONE
Thursday 1:00 PM
Host: Greg Dalton
Guests: Louise Bedsworth, Deputy Director, California Governor's Office of Planning and Research; Kathryn Sullivan, Administrator, National Oceanic and Atmospheric Administration; Hunter Cutting, Director of Strategic Communications, Climate Nexus
This program was recorded live at The Commonwealth Club in San Francisco on March 3, 2015.
If anybody has seen the big picture when it comes to climate, it's Kathryn Sullivan. As a former NASA astronaut and the first woman to walk in space, she's gotten more than a bird's eye view. "When you get even a couple hundred miles away and look back the planet you get a really different sense of proportion," she marvels. The atmosphere we depend to survive on looks "like the fuzz on the tennis ball. It's remarkably thin…a little fluid membrane that envelops this ball of dirt and makes it habitable. It's very elegantly and finely structured."
It's an elegance that the public first glimpsed in the famous "Earthrise" photos, taken in 1968 by Apollo 8 astronaut William Anders. This new perspective on our home planet helped shape our understanding of the effects we humans were having on it, and spurred the environmental movement.
"We are the first generation of human beings ever in the history of humankind that has the ability to comprehend and measure our planet with satellites and other instrumentation," says Sullivan, who now heads up the National Oceanic and Atmospheric Administration (NOAA). "We can essentially take a snapshot of global conditions, oceanic conditions, atmospheric conditions. And this has what's made it possible for us to have the kind of forecasting we have in weather forecasting and longer range outlooks. "
The outlook for California is sobering, according to Louise Bedsworth of the state's Office of Planning and Research. California has seen its share of recent extreme weather events, including the 2013 Rim Fire, which burned over 250,000 acres and impacted tourism and other businesses throughout the region. And there's more to come this year as the summer heats up.
"I think probably one of our biggest impacts of concern is going to be the effect on the state's water supply," Bedsworth warns. While the amount of precipitation is hard to predict, "we'll have more of that precipitation as rain than as snow, so that is going to really impact the state's water supply.
We also know that we'll see more extreme events, more large destructive wildfires, severe droughts and heat waves."
And it's not just California that's feeling the heat. According to NOAA's latest National Climate Assessment, the frequency of extreme weather events, from hurricanes and floods to wildfires and drought, is on the rise across the country. We know that climate change is causing this weather whiplash, but how? Kathryn Sullivan describes it as "kitchen table science."
"The energy that drives weather in our planet is the heat coming in from the sun, the moisture content of the atmosphere, and obviously the rotation of the earth all of the swirling that that introduces," she explains. "So we're dialing up the extra heat in the atmosphere...when you heat up the water, the relative humidity in a hot atmosphere can be much higher than in the cooler and drier atmosphere.
"It's really stovetop science working on the planetary scale."
This global chemistry experiment has given birth to some familiar names in the news: Superstorm Sandy. Hurricane Katrina. Winterstorm Juno. While the practice of naming our weather has been criticized as media hype, Hunter Cutting of communications firm Climate Nexus says it's actually helpful to the average viewer. "If you give something a name, it's a character in the story," he says. "Scientists work with numbers and formulas. Average folks tell stories…then that story can be expanded to talk about what causes storm, what changed the odds of the storm happening. That's how you can bring climate change into the conversation."
Human, plant and animal migration is an important, if less dramatic, part of the climate story, adds Kathryn Sullivan.
"Disease patterns are migrating. The hay fever seasons have already expanded by up to 26 days" throughout North America, she says. Biologists have observed growing seasons changing all around the globe. "Human migrations are also being observed, and are very much a concern of national security officials in many, many, many countries." Sullivan cited a recent National Academy of Sciences study that draws a link between climate change, drought and the Syrian uprising.
When it comes to escaping disaster, Sullivan emphasizes that it's not about location – it's about community. The word "resilience," she says, has three strands: "It's societal, it's economic and its ecological resilience. You've got to be looking at all three, you've got to be weaving all three, or the notion is meaningless."
So, "adaption or mitigation?" asked one audience member. Which strategy will better ensure our survival? Hunter Cutting believes that with the temperature projected to increase by up to eight degrees, we can – and should – do both. "It's a bit of a balancing act, right?" he replied. "Eight degrees may not sound like much. But that's about the amount of temperature change that we saw that ended the last Ice Age, and we'd have crocodiles living in the Arctic. So we really don't want to go there." Reducing emissions will help keep that number down, but what's a manageable number?
"Two degrees…we can adapt to that much," he concludes. "So I think we have to do both. We have to mitigate to avoid the catastrophic, and adapt to what we can't avoid." And change, Cutter points out, is one of the signature characteristics of our species.
"Adaptation is just going to be part of what we do now going forward in the future."
This American Life MONDAYS at 2 PM on KFCF 88.1 FM
Ira Glass is one of America's premiere storytellers and his show
"This American Life"
can be heard on KFCF Mondays at 2:00 PM.
August 31st: PROGRAM DESCRIPTION: Katrina bus tours go everywhere in New Orleans, with one exception: the Lower 9th Ward. This week we go around talking to residents there about what matters the most to them (and what doesn't) ten years after the hurricane.
Planetary Radio
Sundays at 6:30 PM
August 30 @ 6:30 PM The Right Site: Choosing A Landing Spot on Mars
The 2020 Mars Rover may be years away, but determining where it will land is already a hot topic among scientists and engineers. Many of the former gathered in early August for a site selection workshop. We talk with Co-Chair and Mars veteran Matt Golombek, JPL astrobiologist Lindsay Hays, and Ken Edgett of Malin Space Science Systems. Emily Lakdawalla tells us how Curiosity takes those beautiful selfies, and there's another LightSail patch and Planetary Radio t-shirt to win in the What's Up space trivia contest.
Leave a Legacy
Remember KFCF/The Fresno Free College Foundation in your will/estate. Include language such as the following in your estate planning:

"I give and bequeath unto the Fresno Free College Foundation/KFCF, a 501(c)(3) nonprofit corporation, Taxpayer ID 23-7071044, with its principal office in Fresno, California, the sum of $_______________ to be used to further the work of the foundation." (If you do not wish to specify an amount, you may use a residuary bequest that is stated as a percentage of your estate.) For more information, contact the station at 559-233-2221. Remember KFCF/The Fresno Free College Foundation in your will/estate. Include language such as the following in your estate planning:

Another option is making KFCF/FFCF the beneficiary of your 401(k)or 403(b), IRA, Roth or Keogh retirement plan. The designee should be the "Fresno Free College Foundation", Taxpayer-ID 23-7071044. KFCF/FFCF can get your pre-tax contributions TAX FREE. For more information, contact the station at 559-233-2221.
Alternative Radio
Wednesdays at 11 AM
August 26 - Naomi Klein - Transitioning to Climate Justice
Naomi Klein is an award-winning journalist, author and filmmaker. Her articles appear in major newspapers and magazines all over the world. She is the author of the bestsellers No Logo, The Shock Doctrine and This Changes Everything.
Climate change, you've heard of that. But climate justice? The Global Justice Ecology Project describes it: "Climate justice is the understanding that we will not be able to stop climate change if we don't change the neo-liberal, corporate-based economy which stops us from achieving sustainable societies. The historical responsibility for the vast majority of greenhouse gas emissions lies with the industrialized countries of the Global North. The production and consumption habits of countries like the United States continue to threaten the survival of humanity and biodiversity globally. It is imperative that the North urgently shifts to a low carbon economy."
Aug 26 Naomi Klein - Transitioning to Climate Justice
Sept 2 Richard Wolff - Capitalism: Fantasies & Realities
Sept 9 Idrees Ahmad - Syria, ISIS & Journalism
Sept 16 Deepa Kumar - Imperialist Feminism
Sept 23 Tom Hayden - A Global Warning
Sept 30 David Korten - A New Story
Democracy Now! Newsfeed
Heard weekdays at 6 AM and 9 AM on KFCF
Pacifica Evening News - Evenings at 6 PM on KFCF
Smoking Legislation Wins New Life in Sacramento

The state Senate has approved a package of anti-tobacco legislation that includes a ban on electronic cigarettes in public places and a measure to raise the smoking age from 18 to 21. The measures were approved in a special legislative session on health care. Christopher Martinez reports from Sacramento.




BlackTransLiberation Tuesday Rally Held in SF



A National Day of Action was held in solidarity with the black transgender community across the US, as part of Black Trans Liberation Tuesday. Rallies took place in San Francisco, LA, New York, Chicago, Washington D.C, Portland and other cities and on social media to draw attention to the violence faced by the black transgender women. Lucy Kang has more.

(Photo courtesy of Malcolm Lizzappi)



NASA Report Shows Central Valley Land is Sinking Faster the Ever

The State Department of Water Resources released a study last week showing that land subsidence in the Central Valley due to groundwater pumping is occurring even faster than previously thought. The updated information came from satellite data that was analyzed by the National Aeronautics and Space Administration's Jet Propulsion Laboratory in Pasadena. Land near the town to Corcoran in Tulare County sank 13 inches just in the last eight months of 2014. In Sacramento County, land subsided 2 inches in that same period. The DWR says land subsidence is already causing physical damage to the California Aqueduct as well as to pipelines, well casings and other infrastructure. The DWR identified the main cause is the excessive pumping of groundwater due the drought conditions, and the absence of surface water deliveries to Valley farms through the State and Federal water projects. Vic Bedoian reports from Fresno.




Women's Equality Day Activists Lobby Sacramento

Women's equality activists rallied at the state capitol Wednesday, where they're calling for legislation to improve economic opportunity for women and families. Their agenda includes issues ranging from the minimum wage to childcare and state Cal-Works welfare rules. Christopher Martinez reports from Sacramento.




Taxi Drivers Publish Video showing Uber and Lyft Violations at SFO

The SanFransisco Taxi Workers Alliance and two of SF's largest taxi companies released a video today demonstrating independent contractors of companies such as Uber and Lyft violating SFO's pick up and drop off regulations. Playing the video on the steps of city hall, Taxi drivers and managers alike decried the contracting services for their unsafe practices and lack of accountability. From San Francisco city hall Pacifica's Mike Kohn reports.




FREE SPEECH RADIO NEWS
Free Speech Radio News Weekly News stories are featured on KFCF during newscasts
Estates, Trusts and Wills Workshop
Thanks to all who attended the workshop on Sat. July 26th. The Audio is at :
http://www.kfcf.org/downloads/Audio/ESTATESWKSHOP.mp3
KFCF Volunteer Opportunities


KFCF is looking for the following: a webmaster to update and maintain the KFCF website; and someone to help with light janitorial services at our studios. We also can occasionally use volunteers for other things, too. If you can help, send an email to rwithers@kfcf.org or call the station at 559-233-2221.

LA Theatre Works
Sundays at 7 PM
More...
FFCF Board of Directors Meeting
The Board of Directors of the Fresno Free College Foundation holds its regular meetings on the third Tuesday of each month. The meetings are held at 7:00 p.m. at the Fresno Center For Non Violence/Peace Fresno at
1584 N Van Ness Avenue Avenue
in Fresno.
The next meeting is scheduled for
Summer 2015 Pledge Drive
Cancelled. Deadline for eligibility to vote or run in election for FFCF Board is paying your membership by Aug 31, 2015
A number of people have contacted KFCF saying they want to directly donate to KFCF. If you want to donate, you can send your contribution to KFCF, PO Box 4364, Fresno, CA 93744-4364, or donate/pledge online by clicking one of the buttons below. If you're interested in a premium, you can donate via
KPFA's web page
or during a pledge drive call their toll free number, 1-800-439-5732.
If you wish to enter a recurring monthly pledge, click the "Monthly Pledge" button.
To make a single payment, click the "One Time Payment" button.
Please note that only individuals who donate a minimum of $25 per year to KPFA by calling 1-800-439-5732 or via the www.KPFA.org website are eligible to vote in KPFA elections. Potential members who want to donate more than $25 have an option of donating this $25 amount to KPFA (a portion of this donation returns to our local affiliate) and the balance of their intended donation directly to KFCF. All donations of at least $25 to KPFA qualify individuals to vote in KFCF (local) and KPFA (Berkeley) elections.